東京大学大学院
総合文化研究科・教養学部附属


教養教育高度化機構初年次教育部門
Junior Scholars Collaboration Initiative (JSCI)
To promote students' learning communities
In April 2010, the Komaba Organization for Educational Development (KOMED) renewed as the Komaba Organization for Educational Excellence (KOMEX). The Junior Scholars Collaboration Initiative (JSCI) is a devison of the KOMEX, especially intended for promoting first-year/sophomore experience in higher education.
Our aim is to contrive schemes for junior students in the college of arts and sciences to fully make an advantage of liberal arts education. The University of Tokyo is famed for its high stress put on the exyended (two years of junior course) liberal arts education which is obligatory to all the freshmen. This system makes dekay for students to choose and focus on their specialized studies (late specialization). To make this unique system effective, giving opportunity for junior students to have views of specialized resarch fields and professional worlds (early exposure) would be fruitful.
Encoraging students to organize events, group works, and communicate with wider societies based on reliable academic knowledge is expected to not only expose them to fields of specialities in early stage, but also help to foster tough students. Instillation of personal resilience and intellectual toughness are among the central themes in the University of Tokyo Action Senario (FOREST 2015), which is proclaimed by the president Junichi Hamada.
FACULTIES
JSCI department head, ProfessorHiroshi Nishinakamura
Affiliation

Department of Language and Information Sciences, Graduate School of Arts and Sciences

Classes

Polish language, Russian language
ProfessorFumitaka Mafne
Affiliation

Department os Bacis Science
Graduate School of Arts and Sciences website >

Specialities

Nano Heterogeneous System

Classes

Structural Chemistry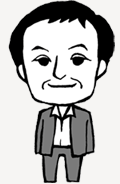 Project Associate ProfessorTerue Okada
Affiliation

Division for First-Year Education, KOMEX

Specialities

International relations, specifically in Central Asia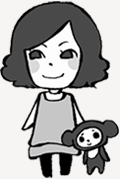 Project Associate ProfessorKikue Sakaguchi
Affiliation

Division for First-Year Education, KOMEX website >

Specialities

Evolutionaly psychology and Behavioral endocrinilogy, especially in human sexuality
Terms of Use
Any materials on this website (logo, pictures, articles etc.) belong to the JSCI, KOMEX. The use of these materials without permission is forbidden.